Writers are often told that great writing requires editing, but too often they think editing means reading their manuscripts over and over again until they don't find anything else to change.
The problem is, you can do that infinitely.
At Edit Like a Pro, you'll learn the tools and techniques professionals use to avoid analysis paralysis, break the infinite editing loop, and ensure a manuscript is ready to ship.
Our first course, Edit Your Novel Like a Pro, launched January 7, 2023. Courses for nonfiction writers will be added in the future. Sign up below to be alerted when new courses are added.

Note that signing up for ELP school updates will add you to our list, but you'll still need to enroll in a course to access content.
A Guide for Your Writing Journey
I'm Kristen Stieffel, an author, editor, and writing instructor on a mission to teach writers what editors know.
Despite studying creative writing in college, attending writers conferences, and reading more books than I can count, like a lot of writers I thought editing meant reading the manuscript over and over until there were no mistakes left. I know from personal experience that one can keep revising indefinitely, making things different instead of better, never reaching the end.
When I started training to be an editor I learned the secret: a structured, step by step system with a beginning—and an end.
Frankly, I got a little ticked. Why wasn't I taught this as a writer? So now I'm here to teach this system to you.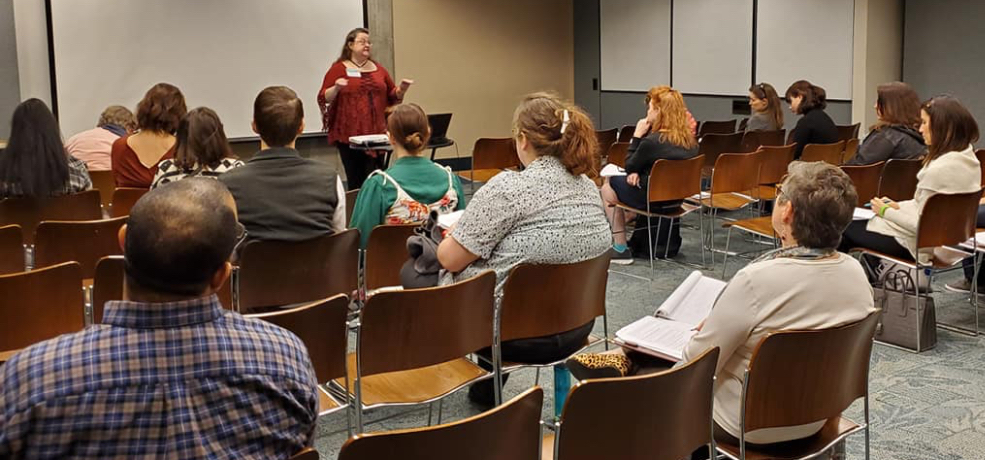 Student Testimonials
What a great workshop! You did a fantastic job and I wanted you to know how much all that preparation was appreciated.—Kim H.

That was a really great presentation—concise, informative and meaty. Very helpful for a newbie like me who's just starting out.—Lani R.

Thanks for your encouragement and expert feedback on the assignments (and my many questions). You're a wonderful teacher.—Irene C.

Great information! Kristen kept it moving but stopped to answer questions. She obviously knows her stuff!—(anonymous library patron)

Check your inbox to confirm your subscription